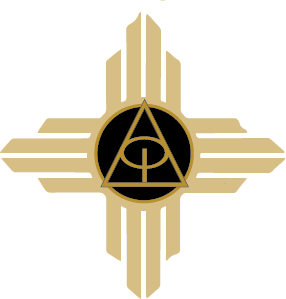 Welcome to the PSI TUTOR where you will be able to experience your first TRV session – guided with an audio monitor using the audio track(s) below along with your TRV session forms. 
This is a 'Quick Start' training that is designed to give you a taste of how TRV works. It is not a full training and will not install the skill, which is a more involved process. Your instructor will give more details on the process and what you can expect but for now just follow the instructional steps below to get set-up so you are able to do a live TRV target in the classroom.
STEP 1 - TEST YOUR EQUIPMENT (SMART PHONE w/HEADPHONES)
BEFORE you come to class is to make certain you have the right equipment to be able to conduct this training session. You can do a quick test here. Just play the track below with your stereo headphones.
– Come to class with your SMART PHONE charged with HEADPHONES. (the way this works is each student will doing a TRV guided session from this page and playing the audio file to their headphones in class)
– Again, test the audio file below and make certain you are able to play audio on your device. (if you do not have a smart phone or can't figure out how to make the audio file play, you will still get benefit from the class but may not be able to do a live target. You can also download the PSI TUTOR TARGET file at the bottom and have it on your phone, so you don't have to access the internet or your cell data)
– Forms and further instruction will be provided in class. Assuming you can play the test audio on your smart phone with headphones, you are good to go for class and you will get to experience doing a live TRV target.
TEST AUDIO ON YOUR DEVICE (USE STEREO HEADPHONES)
If the above audio test works fine on your device, then we will cue up the PSI TUTOR tracks below you need to do session work in class. You can also download these tracks on your smart-phone for playback, which makes things easier in class. The actual tracks will be posted the day before your scheduled class. Please don't listen to them until you are instructed.
STEP 2 - WHAT TO BRING TO CLASS
In addition to an open mind, you should bring to class a gel type- roller ball style pen. If you don't have one, don't worry your instructor will have extras. The secret to TRV is kinesthetic contact (pen on paper), and a normal ball point pen doesn't work. The pen needs to glide easily on the paper. TRV as you are about to discover is a trained skill with a set of protocols installed into your mind that open your psi-apparatus and objective data that flows into the pen and on paper in the form of words and sketches. You don't have to prep for any of this and it is more effective if you don't. Just bring a good pen and you will do fine. 
The Uniball pen is the style remote viewers have been using for 30+ years, but any gel roller ball pen will work.
STEP 3 - WRITE DOWN 3 THINGS YOU REALLY WANT TO KNOW
As remote viewers we are able to find out pretty much anything. The big questions about the universe. Our personal trajectory in life (i.e. life mission, best career, path, optimum mate, domicile, etc.), the outcome of major world events, the future, the past, and so on. The only limitation is really numbers and a few other target types we will discuss in class. One of the most important use cases for this amazing mind technology … is what YOU want to know. Yes, we can use it for knowing what the stock market will do tomorrow, or sports betting outcomes, or finding out who the next president will be. But most important of all – what is it YOU want to know. Think about this for a few days, and write down your top 3 things you want to know, and bring it to class with you – and we will discuss exactly how we can find the answers to those questions – using TRV (technical remote viewing).
PREPARE TO BE AMAZED. 
REMOTE VIEWING TRAINING TARGET #1
THE TRN'S (TARGET REFERENCE NUMBERS) :
2901 7609
THE LINK WILL TAKE YOU TO THE TARGET PAGE WITH THE AUDO TRACK FOR YOUR SESSION. WAIT UNTIL CLASS TO DO THIS SESSION